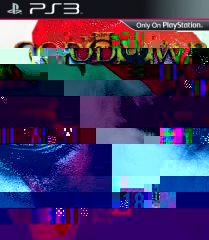 Je ne vais pas attendre la conclusion pour donner mon avis, je vais le faire en introduction : ce jeu est très très bien. Suite directe de l'épisode sorti en 2007 sur PS2, God of War III tient toutes ses promesses pour repousser les limites du genre Beat Em All. Cette série débutée en 2005 nous narre les aventures d'un guerrier spartiate, Kratos, en proie à ses pêchés et aux caprices des dieux grecs. Inutile de vous faire tout un fromage, suite à de multiples trahisons de la part des dieux, Kratos va commencer à en avoir assez.
Histoire
J'ai déjà un peu résumé dans l'intro, on va développer un peu plus. Kratos donc est un personnage un peu torturé de la tête. Après s'être mis au service d'Arès, ce dernier lui ordonne de tuer un village où malheureusement se trouvait sa famille. Après ce massacre, Kratos décide de se venger et se met au service des autres dieux de l'Olympe pour terrasser Arès dans un premier temps, ce que l'on vit dans le premier jeu, et devient le nouveau dieu de la guerre. Mais manque de bol, les dieux n'ont pas de parole, surtout Zeus, et se retournent contre lui. Kratos, après moult péripéties s'allient alors aux anciens ennemis des Dieux, les Titans.

C'est d'ailleurs par l'ascension du Mont Olympe par les Titans que le jeu débute. Comme d'habitude dans les God of War, la première séquence du jeu est spectaculaire et fait office de tutorial. S'en suit une phase du jeu où on perd toutes ses capacités (un peu comme dans les Metroid Prime) pour pouvoir ensuite les récupérer et foutre sur la gueule de Zeus et du Panthéon.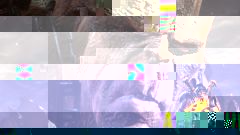 Cette progression est linéaire et récurrente dans la série, mais n'est pas un défaut en soi. Mais en ce qui concerne la réutilisation des concepts de la mythologie grecque, là par contre il y a plus de points problématiques. Outre le pinaillage (Hercules à la place d'Heraklès), le truc le plus gênant dans l'utilisation de ces mythes, c'est leur 'américanisation'. Après, ces légendes sont à tout le monde, mais ça me parle moins, personnellement...
Toutefois, le scénario reste assez plaisant pour qu'on le suive sans trop se poser de questions...
Gameplay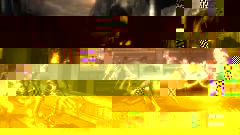 Le maître mot de cette suite est : 'Tain qu'est-ce que c'est beau!' La différence graphique entre God of War II et God of War III est tout simplement hallucinante. On sent le produit bien fini, et ça fait plaisir dans ce monde où les studios sont pressés par les délais. Bref, c'est un régal pour les yeux. Point positif, les angles de caméra renforcent la dimension cinématographique et indiquent facilement les endroits importants à explorer. Et je préfère ça à une caméra contrôlée directement par le joueur.
Niveau jouabilité, cela reste très bien et dans les canons de la série, avec son (petit) lot de nouveautés. Les armes sont plus faciles d'accès et agréables à manier. Le souci dans les précédents épisodes, c'est que l'on restait avec l'arme de base, très efficace. Des petits ajouts sympathiques ont été faits : chope à distance, utilisation d'ennemis comme béliers. Le reste, c'est du classique, coup fort, coup faible, esquive, saut et contre...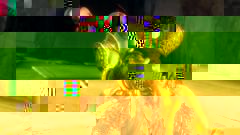 Tout ça pour les réduire en bouillie. Car jamais un jeu de ce calibre n'est allé aussi loin dans le gore. On taillade, on charcute, on coupe, on voit des boyaux. C'est Docteur Maboule pour les grands. Et les séquences contextuelles de massacre des différents dieux en sont un bon exemple, on a mal pour eux. A mon avis le studio a tenté de tester les limites des joueurs. Passage obligé, elles montrent bien le visage de notre 'héros', un homme prêt à tout pour arriver à ses fins, même s'il a ses raisons. Tuer un dieu olympien a des conséquences (décapiter Hélios tue carrément le soleil), et le passage de Kratos sème le chaos derrière lui...
Oups, j'allais oublier. Pour ceux qui ne savent pas, God of War, ce n'est pas que de la baston, c'est aussi de la réflexion (enfin façon de parler). Des énigmes bloquent votre progression, à vous de bouger des blocs à la Lara Croft pour libérer le passage. Certains passages sont très bien trouvés, notamment la séquence jouant sur les perspectives, nous rappelant les travaux de MC Escher. Ce sont de très bonnes respirations entre les combats.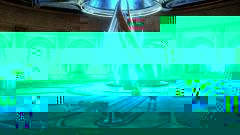 Conclusion
God of War III fait partie des titres incontournables de la PS3, véritable étalon graphique de la machine, il ne se contente pas d'être une coquille vide et propose une expérience de jeu intense. La violence assumée du titre ne le destine pas à toutes les mains en tout cas, car les développeurs sont allés très très loin dans les expérimentations graphiques et contextuelles. Les énigmes, classiques dans la série, apportent de la variété au titre. La replay value est bonne, avec plein de bonus à débloquer, comme des vidéos making of vraiment très intéressantes.
God of War, ça calme.