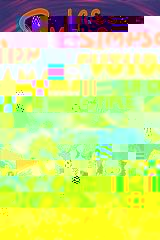 Auteurs : Ian Boothby et James Lloyd
Editeur : FETJAINE
Prix : 20 euros
Comprend les numéros américains :
Infinitely Secret Crossover Crisis : Somewhere Over The Brain-bow !
Infinitely Secret Crossover Crisis : Liquid Diamond Is Forever !
Crossover Crisis II : Slaves of New New York !
Crossover Crisis II : The Read Menace !
Disponible

Histoire :
Les personnages de Futurama se retrouvent piégés dans un comics des Simpsons.

Avis :
Personnellement je suis plus Futurama que Simpsons. Mais dans cet ouvrage pourquoi choisir puisque les 2 univers cohabitent. Le bouquin est vraiment superbe en grand format et dans un coffret classieux. De nombreux bonus y sont présents comme le 1er comics des Simpsons, des dessins d'artistes célèbres et des planches d'esquisses. Un beau boulot même si cela a un prix de 20 euros. Le fan s'y retrouvera avec une histoire déjantée où toute les recettes scénaristiques propres aux séries sont réunies. Il est nécessaire d'avoir une connaissance, même partielle, des 2 univers pour apprécier et même comprendre les multiples références.