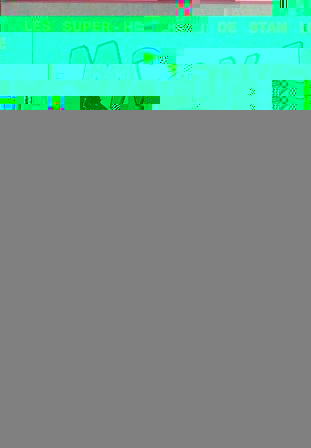 Une rumeur circule dans le milieu des fanboys (fans de comics). Un numéro d'un magazine non commercialisé existerait pourtant bel et bien : le Marvel n°14. Marvel est un magasine publiant quelques histoire de la maison d'édition américaine éponyme. Le premier numéro a été édité en avril 1970 (et est coté à 140 euros, alors que son prix d'origine était de 0,30 €). Il fait suite à Fantask (son grand frère édité par Lug, la maison d'édition lyonnaise qui jusque là était spécialisée dans les BD italiennes en petits formats : Rodéo, Blek, Zembla...).
En 1948, aux Etats-Unis, Fredric Wertham publie son livre Seduction of the Innocent, où il décrit ce qu'il appelle les crime comics : scènes de violence, de sexe, d'usage de drogue et d'autres images pouvant pervertir la jeunesse. En France certains parents et la commission de censure montent à la charge. Voici un extrait de leurs propos de l'époque : « Cette publication est extrêmement nocive en raison de sa science-fiction terrifiante, de ses combats de monstres traumatisants, de ses récits au climat angoissant et assortis de dessins aux couleurs violentes. L'ensemble de ces visions cauchemardesques est néfaste à la sensibilité juvénile. » Ces garants des bonnes mœurs ont eu raison de Fantask, qui s'est arrêté au numéro 7, puis de Marvel, au n°13.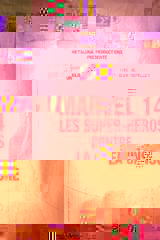 Pourtant certains on entendu parlé, ou vu un Marvel 14. Ce qui serait tout à fait possible vu qu'il était à deux doigts de sortir en kiosque. De ce que j'ai vu sur le net, les Marvel 14 et Fantask 8 qui circulent sont ceux réalisés il y a 10 ans (tirages limités à 10 exemplaires et numérotés) par Eric Vignolles, l'éditeur de Golden Color. Par ailleurs pour les 40 ans de la non-sortie de ce Marvel n.14, cet éditeur prévoit de ressortir son facsimilé avec une qualité plus proche des standards de Lug de l'époque.
La légende de l'existence d'un véritable Marvel 14 en circulation est le point de départ du film de Philippe ROURE intitulé " M14". Ce film, autorisé par la compagnie d'édition américaine Marvel, sera diffusé sur la chaine Syfy le 28 avril prochain à 22H48.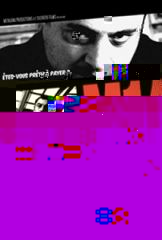 Ce film et le documentaire qui l'accompagne ne sont pas voués à nous apporter la réponse sur l'existence ou non de cette BD (ni sa cote, ni s'il existait vraiment). Son but est d'aborder la censure exercée à l'époque par une commission chargée de faire appliquer la loi du 16 juillet 1949 sur les publications destinées à la jeunesse (qui nous a valu tant de pages supprimées, de dessins refaits et d'articles inintéressant sur les romains). Cette enquête est complétée des témoignages de spécialistes (Jean-Pierre Dionnet, Bernard Joubert, Frédéric Manzano...), de collectionneurs (Alain Carrazé), et des protagonistes de l'époque (Mitton, Madame Claude Vistel...).
Sur ce je vais relire mon Marvel 13 (oui cette info est juste là pour que je me la pète un peu).