'Listen to me. I'm 907 years old. Do you understand what that means ?'
'It's been a while ?'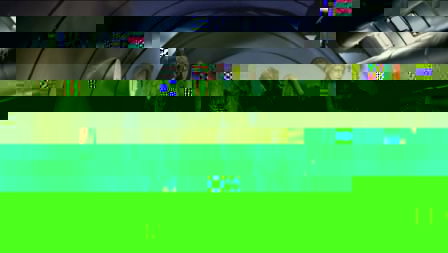 Dans l'épisode précédent, River Song a appelé à l'aide le Docteur pour un cas urgent d'Ange Pleureur dans la soute d'un vaisseau du 52ème siècle. Par la suite, le vaisseau s'est écrasé dans une nécropole pleine à raz de statues anciennes et usées par le temps avant d'apprendre que c'était des anges pleureurs affamés n'attendant que l'arrivée du dîner, le Docteur et sa troupe. Dans cet épisode, ils tentent de fuir les anges en retournant dans le vaisseau.
Bon point, cet épisode a le côté effrayant qui manquait vraiment à l'épisode précédent. De plus, Amy est réellement magnifique, c'est un mélange réussi entre Rose et Donna. Elle est brillante, un peu folle, fougueuse et incroyablement humaine. Matt Smith est toujours un grand Docteur et Moffat intègre deux, trois indices sur « the crack in the wall » et « pandorica ». Quand à River, elle est intrigante et surtout la clé du futur du seigneur du temps. Le scénariste arrive depuis cinq épisodes à créer son propre univers tout en gardant les spécificités de l'univers du Doctor Who.

Rendez-vous à Venise pour le prochain épisode par Toby Whithouse (nda l'école des retrouvailles saison 2).