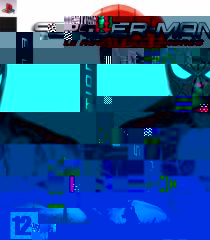 J'ai une longue histoire vidéoludique avec Spider-Man en plus des comics (mais avec tout ce qu'il s'est passé dernièrement dans le comic je ne suis plus trop). Il me souvient l'excitation de déballer le jeu Spider-Man and the X-Men: Arcade's Revenge sur Megadrive (oui ça remonte), et malheureusement aussi la déception après avoir lancé le jeu.
Tout au long de mon parcours vidéoludique, j'ai pu voir l'évolution technique des machines avec tête de toile. J'avais halluciné avec le premier jeu Spider-Man sur Playstation.Et depuis le succès des Grand Theft Auto en 3D, les jeux Spider-Man se déroulent dans un monde ouvert, pour nous permettre d'incarner vraiment le tisseur.
Apparemment, Spider-Man 3 The Game n'avait pas passionné les foules lors de sa sortie sur consoles HD, peut-être dû à l'aversion des connaisseurs pour les adaptations de films (Enter The Matrix reste un souvenir amer dans ma vie de joueur). Mais ce n'est pas le cas pour Spider-Man le Règne des Ombres, librement adapté du comic.
Histoire
La Planète des Symbiotes ça vous dit quelque chose ? Mais si, souvenez-vous, c'était le premier Marvel Mega sorti par Panini en avril 1997 ! Il nous était détaillé comment Spider-Man, assisté de Venom, pouvait empêcher l'invasion des symbiotes sur Manhattan. Dans le jeu, Venom a trouvé le moyen de faire plein de rejetons dont un se greffe sur Spider-Man, lui permettant de switcher entre son costume rouge et le symbiote. Et après, c'est l'invasion et le foutoir sur l'île de Manhattan, mise en quarantaine. Comment Spider-Man va faire pour remettre les choses en ordre ?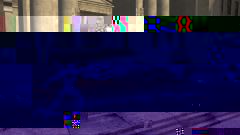 Je viens de voir dans le manuel que l'histoire est co écrite entre autres par Brian Reed, scénariste de Miss Marvel, et ça se sent. Les personnages rencontrés sont nombreux (Luke Cage, Wolverine, Moon Knight), les références au comic sont pointues pour les néophytes (l'interrogatoire de Wolvie sur la vie de Parker). En tout cas ça fait plaisir. Il a même des références à Civil War (on voit la une du Bugle sur la loi de recensement des super héros), mais pas de One More Day ni de Brand New Day (le jeu étant sorti fin 2008). Cette aventure pourrait très bien s'intégrer dans l'univers Marvel en tout cas !
Pour les fans de comics, c'est un bon point et ce jeu a déjà ma sympathie (comme Ultimate Spider-Man sorti sur PS2, Gamecube et XBox en 2005).
Gameplay
C'est quand même très compliqué d'être Spider-Man, et le joueur va le comprendre au fur et à mesure du jeu. Néanmoins, les développeurs n'ont pas trop raté le maniement de notre héros, c'est juste que ça demande un long temps d'adaptation. Toutes les actions que l'on attend du tisseur ont été implémentées : se balancer sur la toile, grimper aux murs, se battre avec style sur toutes les surfaces horizontales et verticales, etc. Les fans de l'araignée vont adorer se balancer de toile en toile dans tout Manhattan. En tout cas moi j'ai kiffé.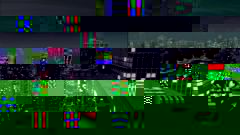 Comme je l'ai dit plus haut, Spider-Man a été infecté et se retrouve avec un costume noir, qu'il peut mettre à loisir. Le système de combat différencie les deux types d'approche, la voie rouge et la voie noire, avec ses combos dédiées que l'on peut améliorer en remplissant les missions. Il y a beaucoup de possibilités d'enchaînement, surtout si l'on s'amuse à passer du costume noir au rouge (et inversement) en plein bourrage de pifs. Enfin bon, j'ai trouvé l'arbre de compétences améliorables assez confus, mais on intègre certaines techniques très efficaces comme l'attaque à distance.
En fait le problème de ce jeu, c'est sa redondance (pour ne pas dire répétitivité). Les missions sont les mêmes (sauver des civils, battre des méchants)! Il manque les activités annexes comme pourraient l'avoir un GTA. Les développeurs ont bien tenté de mettre un système d'alignement, mais malheureusement trop peu développé (pas comme Infamous où on peut choisir d'être un vrai bâtard). Cela change quelques cinématiques et l'appel de renforts parmi des héros ou des vilains. Rien de bien transcendant...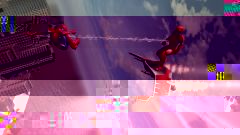 Conclusion
N'est pas GTA qui veut, mais ça on le savait déjà... Le manque de variété plombe un peu l'expérience de jeu, et ce doit être pour ça que le prochain Spider-Man (Shattered Dimensions) comportera quatre incarnations de Spider-Man différentes. Néanmoins, pour les fans de comics, ce jeu est très sympathique. Se balader dans le New-York Marvelien est grisant et on retrouve plein de bâtiments connus (Stark Tower, Baxter Building, Daily Bugle, etc...). Techniquement, le jeu est un peu daté mais ne s'en sort pas trop mal. C'est juste dommage qu'il soit buggué à mort, qu'il y ait beaucoup de clipping, et que la caméra soit parkinsonnienne de temps en temps... En tout cas, pour le prix que j'ai payé (10€), je suis déçu en bien !